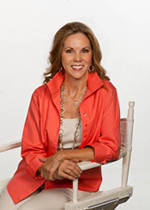 In last week's message I said that I'd write about what we will see on 12/21/12.  At the time, I didn't have all the info I'd need for that message and that is why I had not written before.  I knew or felt, that more pieces had to fall into place.
Woke up the other morning from a prophetic dream–you know, the kind where you are being shown something about the future.  Saw two things, one personal and one that was global.  I don't recall the exact details of the global event (should have written it down) but what I do recall is the feeling.  I felt at peace, that everything is going to be okay.  We had crossed the finish line and won the race.
So what did winning the race mean exactly?  As I understand it, we have already shifted the timeline; when I am not certain, but I feel it has been just in the last week.  What event/s created that shift is not clear right now.  I think when we look back several months from now we will be able to identify it/them.
The question now is how much did we shift the timeline, and what will we experience based on the degree of shift. One last question is, do we still have time to shift even more?  Here's what I have received from the Nibiruans.
How much have we shifted?