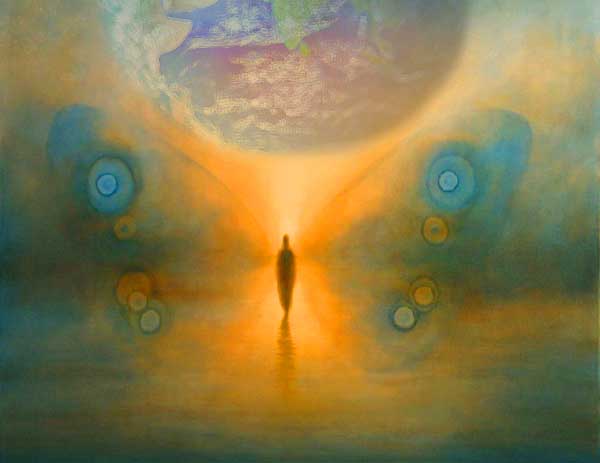 In the three decades leading up to the prophetic dates of 2012, and at the end of a 5,125 year Mayan cycle of time, we have entered a very unique time on Earth that is filled with great potential. We are about at the end of a long, exciting but exhausting 33 year journey that has taken us through the dark rift in the Milky Way. 33 is a powerful master number and also the center frequency of the Maya Tzolk'in. The Maya know this rift to be a place of great transformation, and we will be completely through this dark rift by 2016. When we look back, we can see that we are no longer the same person that we were when we began this adventure together.
The beginning of this sacred 33 year passage was triggered by the Harmonic Convergence in 1986 that also triggered a global Spiritual Renaissance in which we re-birthed, re-modeled, re-hashed, re-claimed, re-mapped, re-booted and re-membered. We just about re-did everything and, in doing so, we looked deep into our hearts with the precision of an electron microscope. But that period is over. It is fading into a dim memory. Our work is done there, and what we have done cannot be repeated. We have made the leap.
Now, 30 years later, we are beginning to exit the dark rift in the Milky Way. This is triggering yet another Spiritual Renaissance. We will feel this first hints of this renaissance on Equinox (March 19th-22nd) by feeling a profound lifting of spirit and an transformed inner light that has returned after a long 3 month cocoon stge. The Star Elders share that by Solstice (June 21-13, 2013) it will be obvious that we have entered a new frequency, dimension, bandwidth, reality and perspective. It will be time to put into action your new and divine creative skills to work.