Aluna Joy Yaxk'in, The Star Elders, AA Michael and the Stonehenge Guardians
More photos of this pilgrimage can bee seen on Facebook
The following is the 7th message that we received in Avalon (England and Scotland) this past June/July 2012 over Solstice. You can find our other messages on our website at www.alunajoy.com under the Articles for Planetary Transformation.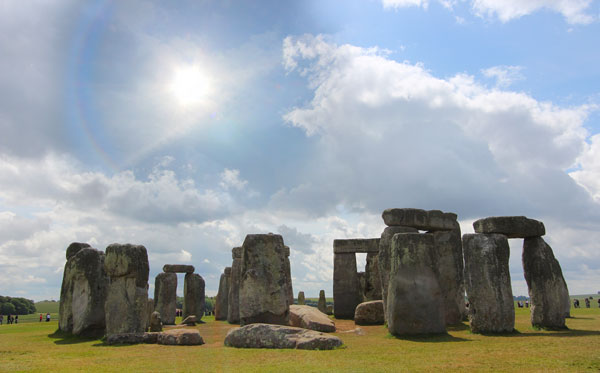 As we enter the site Stonehenge, there is a big sun dog (sun rainbow) around the sun. The Hopi say that a sun dog is an auspicious sign. There is also a magical pyramid cloud formation in the sky. This was the first time I have felt the stones connect with us. This is an unexpected gift.
Aluna begins by explaining the basics re: Stonehenge. . .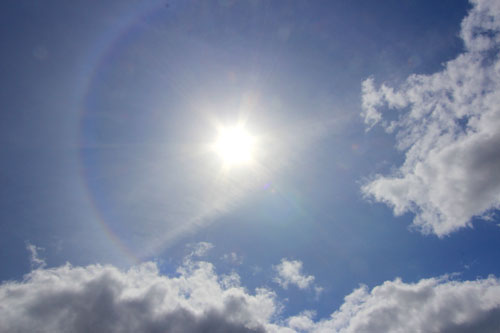 The sun, when it rises on solstice morning, goes through the rock circle on the east side and lights up the Heel Stone (the rock on the west side). This is why the Heel Stone is so important. But just now . . . the Star Elders shifted my perception and helped me realized something. So I hope you can follow this: the Heal Stone solstice marker is working now. The sun in solstice sunrise is illuminating the Heel Stone. This is not a big deal until you place this in the context of what they want me to tell you next.
In the Mayalands, the solstice markers are off by a few degrees. This is because the Earth has been shifting on its axis by a few degrees. Even the Japan earthquake shifted the earth a bit. In the Mayalands (like in Dzibilchaltun) to witness the sun rise phenomena, we have to move to one side or the other of the sacred road (sacbe, a sacred road of light) to see the solstice sun go through the temple doorway. So the question is… WHY isn't the Heel Stone alignment at Stonehenge off as well?