Stuart Wilde April 10 2013 (
Thanks, Soren

)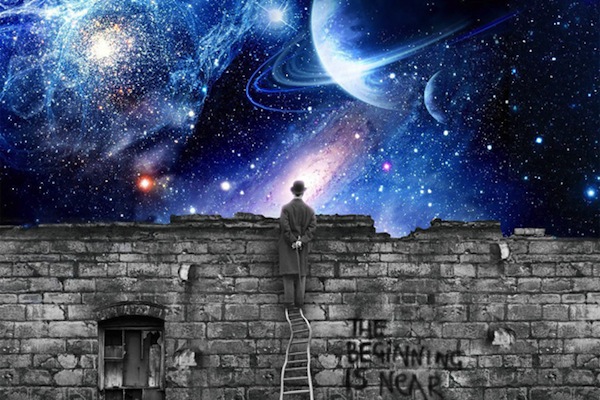 We suffer under a pornography of fear, it's a state sponsored religion, a "blackwash" driven by the agenda oriented bent media that seeks to manipulate people's ideas and feelings. Fear is how they attempt to subjugate you. We don't need it infesting our minds and emotions. Most of what you see in the mainstream media's news is propaganda designed for you to give up your power to the government and the ideals of the foreign infiltrators.
The word "pornography" comes from the Greek word "porneia" which can be translated as "fornication" or "immorality". And fear mongering is an unwanted fornication, a form of rape, as it penetrates your mind and alters your emotions usually for no reason at all.
It is immoral to scare people for financial reasons or political gain and control. Refuse to be powerless or intimidated, stand your ground and turn the news off, but not before you write in large letters on your TV…. "F… you and your little dog too."
The ghouls fire fear as a black mist or cloud. The status quo is a 3-D worldly manifestation of the inner world ghouls, so they operate in tandem. If you feel fear don't let it linger. Affirm you are strong and brave, look at celestial pictures, put on celestial music, walk in the park, touch a tree, admire an animal in a field. Call a friend you love. Do stuff to get you out of the fear, as almost all the fear you feel is not yours, it's not real, it's fired at you by others–ghouls, humans.